Wuling Hongguang MINI EV came into the market in July at the Chengdu Auto Show. In September, it became the monthly top seller in the new energy market. In October, it continually widens the sales gap with the former overlord-Tesla Model 3.
According to the latest data released by Wuling Motors on December 1st , Hongguang MINI EV has sold 33,094 vehicles in November, making it the only model in the domestic new energy market with a monthly sales volume of over 30,000.  So, why Hongguang MINI EV was way ahead of Tesla, what does Hongguang MINI EV rely on?

Hongguang MINI EV is a new energy vehicle priced at RMB 2.88-38,800, with a driving range of only 120-170 kilometers. There is a huge gap with Tesla Model 3 in terms of price, product strength, brand, etc. Is this comparison meaningful?  We leave aside whether the comparison is meaningful or not, but the reason behind the soaring sales of Hongguang MINI EV is worthy of our thinking.
According to the latest data in 2019, China's per capita car ownership is about 0.19, while the U.S. and Japan are 0.8 and 0.6 respectively. Judging from intuitive data, there is still huge space for exploration in Chinese consumer market.

So, why Hongguang MINI EV was way ahead of Tesla, what does Hongguang MINI EV rely on?
Regardless of the national per capita income or the current status of the auto market, the hot models that satisfy the low-income population did not appear until the Hongguang MINI EV was launched. Many people have never even been to small cities in China, nor have they ever understood their "just needs" in small cities. For a long period of time, two-wheeled motorcycles or electric scooters have been an essential tool of transportation for every family in small cities.
It is not an exaggeration to describe the number of electric scooters in small cities in China.  This group of people has a natural advantage in the acceptance of electric vehicles, and Hongguang MINI EV is precisely aimed at this group and just eats up this part of the new market increment.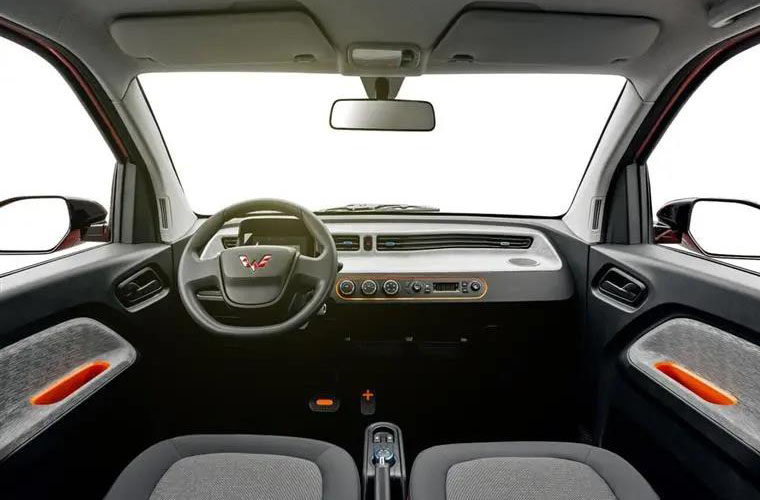 As a tool to solve the need for transportation, consumers are definitely the most price sensitive.  And Hongguang MINI EV is just a price butcher. Isn't this really right choice for consumers who just need it?  Whatever the people need, Wuling will make it.  This time, Wuling stayed close to the people as always, and perfectly solved the problem of transportation needs.  The 28,800 yuan we have seen is only the price after government subsidies. But there are still local government subsidies in some areas, such as Hainan. In parts of Hainan, subsidies range from a few thousand to ten thousand. Calculated in this way, a car is only ten thousand RMB; and it can also protect you from wind and rain, is it not happy?
Let's come back to discuss the topic of Tesla Model 3. After several price cuts, the current minimum price after subsidy is 249,900 RMB. People who buy Tesla consider more brand factors and the added value of products. This group of people pay more attention to improving their life experience. It can be said that people who buy Model 3 basically switched from traditional fuel vehicles. Model 3 eats up the stock market share, squeezing the living space of traditional fuel vehicles, while Hongguang MINI EV mainly eats up the new market share.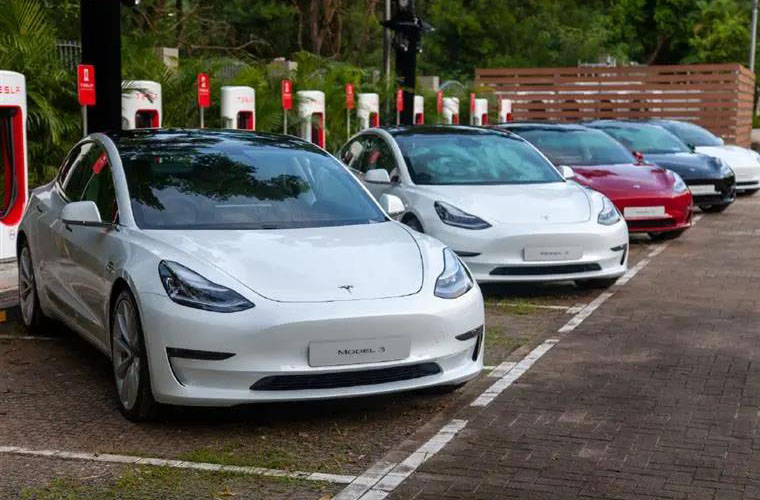 Throwing away the amount of overhead, let's talk about other things.
From the perspective of the development status of new energy vehicles, its characteristics are rapid growth and small market share.  At present, most consumers' acceptance of new energy vehicles is still low, mainly because of concerns about safety and driving range.  And what role does Hongguang MINI EV play here?
It is mentioned in the article that Hongguang MINI EV mainly eats up the newly added parts. These people are basically buying cars for the first time, and they also happen to be electric cars.  From the perspective of increasing the rate of electric vehicles, the first car that a person buys is an electric car, so there is a high probability that the future consumption upgrade will be an electric car.  From this point of view, Hongguang MINI EV does have a lot of "contributions."
Although China does not yet have a timetable for a total ban on the sales of fuel vehicles, this is a matter of time, and new energy vehicles must be the future direction.
---
Post time: Dec-05-2020