The 134th China Import and Export Fair, commonly known as the Canton Fair, commenced on October 15 in Guangzhou, garnering remarkable attention from both domestic and international exhibitors and purchasers. This year, the Canton Fair reached unprecedented dimensions, expanding its total exhibition area to an impressive 1.55 million square meters, accommodating a staggering 74,000 booths and hosting a record-breaking 28,533 exhibiting companies.
The import exhibition featured 650 exhibitors hailing from 43 countries and regions, with an impressive 60% representation from countries participating in the "The Belt and Road" initiative. On the opening day alone, more than 50,000 overseas purchasers from 201 countries and regions attended the event, demonstrating a significant increase compared to previous editions. Notably, the "Belt and Road" countries' purchasers experienced the most substantial growth.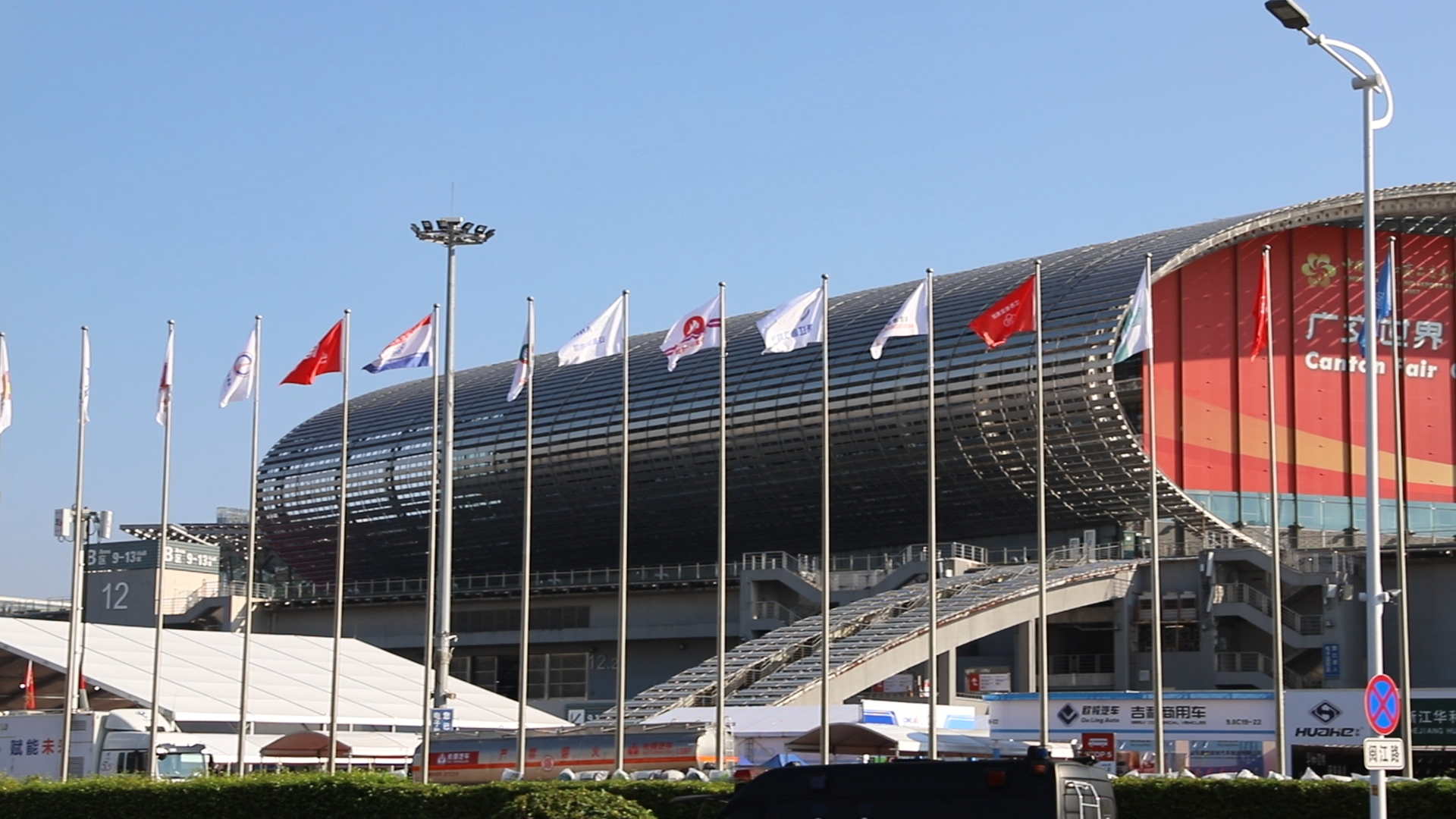 The organizers revealed that the last Canton Fair introduced a "New Energy and Intelligent Connected Vehicles" exhibition area, which has now evolved into the "New Energy Vehicles and Smart Mobility" exhibition area. This year's event featured an array of "three new things" enterprises offering business opportunities, with several "star categories" captivating the interest of both local and international buyers. Exhibitors presented an impressive array of new energy scooters, cars, buses, commercial vehicles, charging piles, energy storage systems, lithium batteries, solar cells, radiators, and other innovative products. This comprehensive showcase attracted attention from across the globe. The expansion of the overseas deployment of new energy vehicles has led to remarkable growth in the "three new things" sector, encompassing electric passenger vehicles, lithium batteries, and solar cells. The new energy exhibition area at this event grew by an astounding 172%, featuring over 5,400 foreign trade companies showcasing new products and technologies. The focal point of this growth is a shift towards green and low-carbon energy models, aligning with the increasing popularity of green and sustainable concepts on an international scale. Electric vehicles are emerging as the dominant trend, replacing traditional fuel vehicles.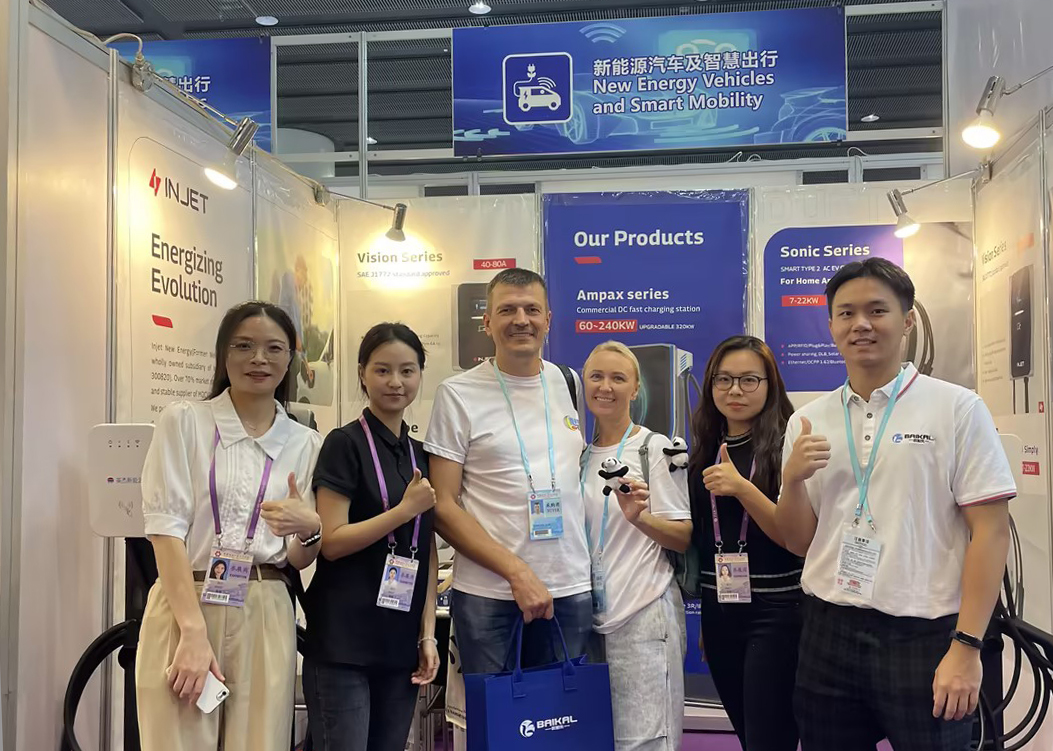 Domestically, the reduction in purchase subsidies for new energy vehicles has prompted car manufacturers to explore overseas markets actively. Simultaneously, tram systems expanding internationally have created significant demand for supporting facilities like charging station. Emerging markets are experiencing a surge in new energy vehicles, exacerbating the demand for charging infrastructure. For instance, in Thailand, the vehicle-to-pile ratio stands at approximately 20:1, while China has reached a 2.5:1 ratio by the end of 2022.
INjet New Energy is an exemplar of this paradigm shift, showcasing its innovative charging pile products and a comprehensive one-stop charging solution at the Canton Fair. With booths located at 8.1E44 in Area A and 15.3F05 in Area C, Injet New Energy has been steadfast in its commitment to global green ecological construction, offering high-quality charging equipment and one-stop charging solutions. Since 2016, Injet New Energy's charging equipment has been exported to over 80 countries and regions, providing high-quality services to local users.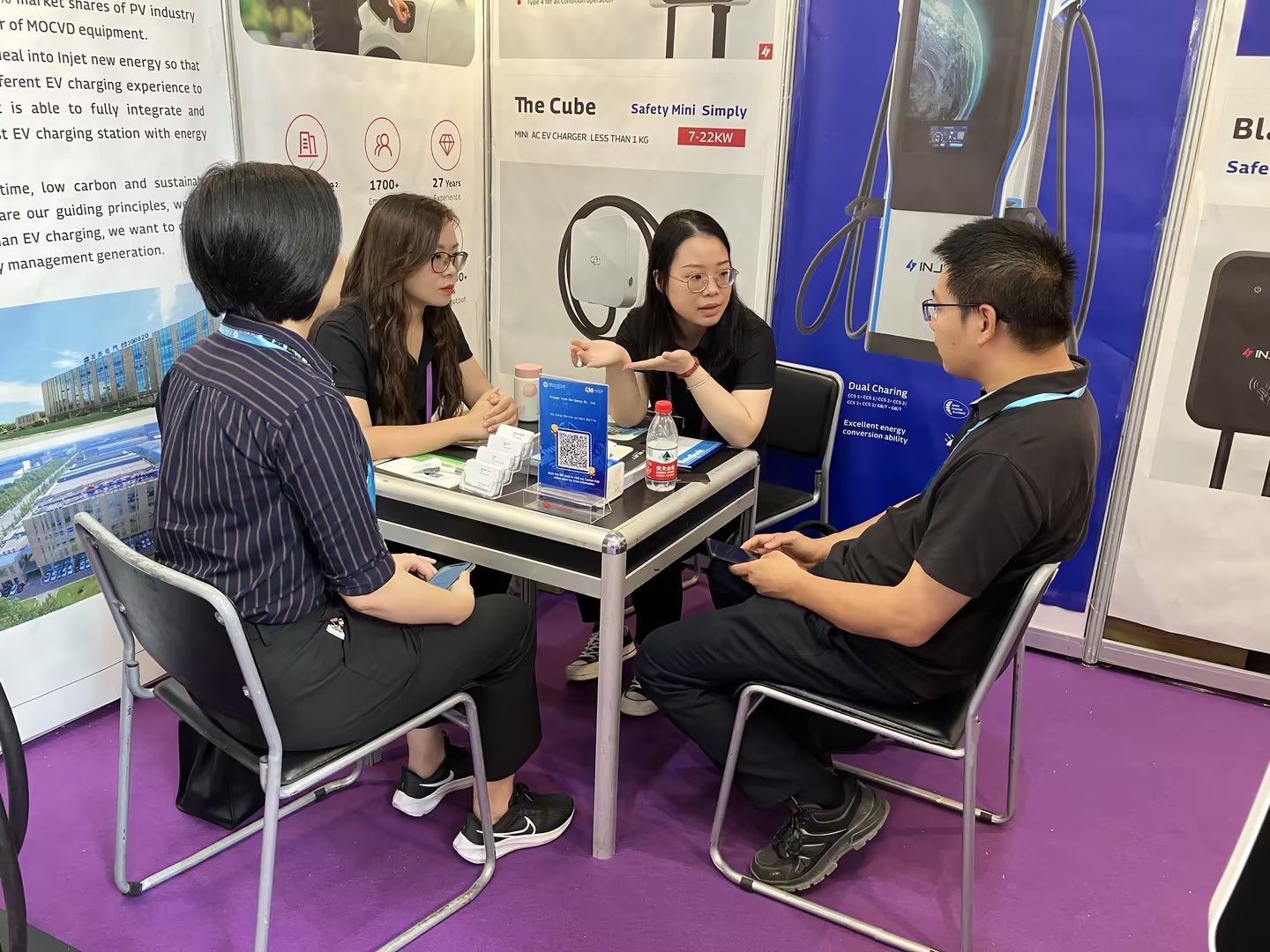 At this year's Canton Fair, Injet New Energy introduced an array of products, including the Swift and Nexus series. Moreover, they presented a brand-new product line, the Cube series, which offers a small-sized mini charging device designed for home charging, emphasizing its "small size, big energy" feature. The Vision series, designed to meet American standards, caters to both residential and commercial use and has earned certifications such as ETL, FCC, and Energy Star compliance. Throughout the exhibition, buyers from various countries visited Injet New Energy's booth, seeking insights and consultations from their professional sales team about their products of interest. The 134th Canton Fair is poised to play a pivotal role in steering the global trajectory toward greener and more sustainable transportation solutions, offering opportunities for companies like Injet New Energy to be at the forefront of this vital transformation.
---
Post time: Oct-18-2023