From December 1 to December 3, 2021, the 5th Shenzhen International Charging Station (Pile) Technology Equipment Exhibition will be held in Shenzhen Convention and Exhibition Center, along with 2021 Shenzhen Battery Technology Exhibition, 2021 Shenzhen Energy Storage Technology and Application Exhibition, and China International Charging Pile Operators Conference.Weeyu Electric participated in the exhibition with seven types of AC piles, two types of DC piles and three types of self-developed components.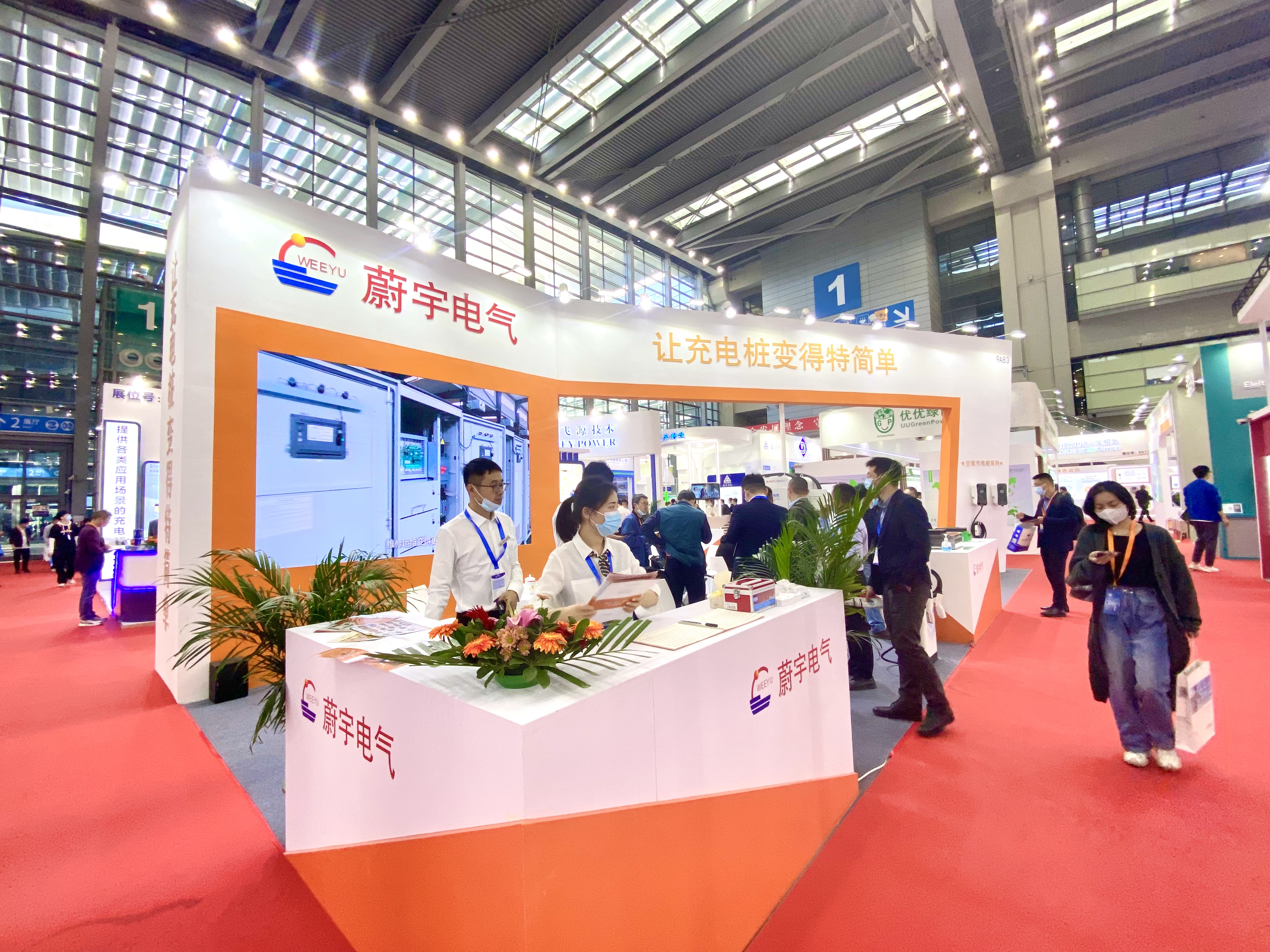 The total scale of this charging pile technology equipment exhibition is expected to exceed 50,000 square meters, with nearly 500 charging pile related industry chain enterprises participating and more than 30,000 professional visitors. It is the world's leading charging pile exhibition at present. Although affected by the epidemic, exhibitors and professional visitors are still enthusiastic about entering the exhibition site, and there are a lot of visitors at the booths of all sizes.
From 9 o 'clock every morning, the booth of Weeyu Electric attracts an endless stream of customers, including those who have long expected to meet with sales or technical personnel at the exhibition, as well as operators or distributors who have learned about Weeyu's products from various channels and hope to negotiate further cooperation. Of course, there is no lack of people who want to exchange and learn. During the three-day exhibition, 70-square-meter booth was full most of the time, with sales representatives and customers sitting around each small table exchanging details of cooperation. There were also many professional visitors consulting the company's business and asking for product manuals at the reception desk.
 In this exhibition,Weeyu Electric carries M3W series AC charging stations and M3P series AC charging stations for electric vehicles. ZF series DC charging station, programmable charging power controller, intelligent HMI module and other products were exhibited. During the exhibition, the booth of Weeyu Electric received more than 300 customers per day, and more than 50 enterprises entered the booth to negotiate. Many professional visitors expressed their recognition of the quality of the products exhibited by the company.
It wasn't just the audience that recognized Weeyu. In this exhibition, Weeyu Electric won the 2021 Best Product Innovation Technology Award in the charging pile industry in the award ceremony jointly held by BRICS Charging Forum and China Charging Pile network. ABB (China) Co., LTD., Shenzhen Yingfeiyuan Technology Co., LTD., and other well-known enterprises in the industry received awards. Winning the award together with such a well-known and outstanding enterprise is also an affirmation of the strength of Weeyu Electric in charging pile industry.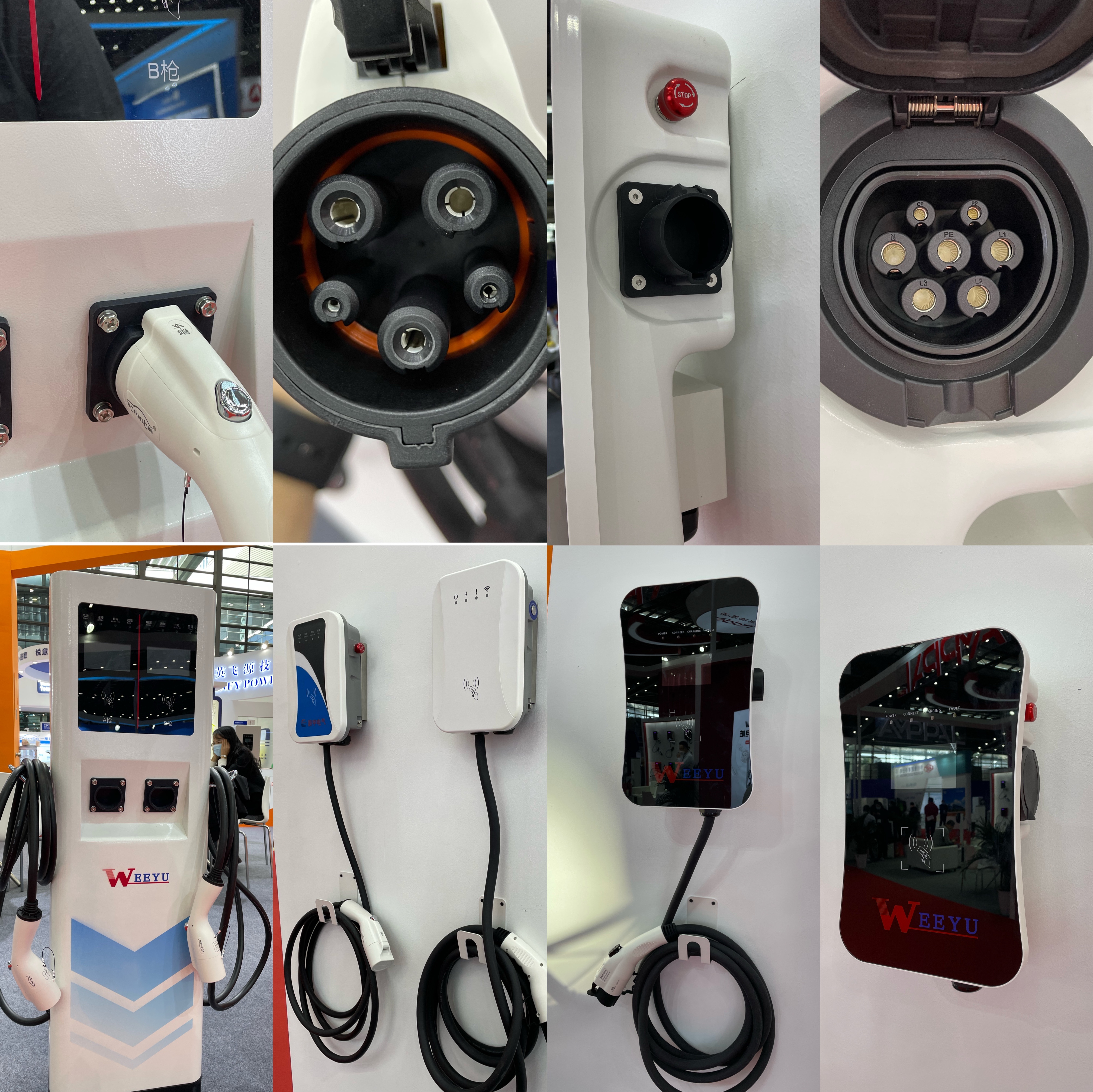 As a wholly-owned subsidiary of Injet Electric, Relying on Injet electric's 25 years of technical accumulation and equipped with professional r&d, technical, sales and after-sales service teams,Weeyu Electric can provide personalized ev charging equipment solutions for global customers, making charging piles very simple, very stable and very convenient. We continue to carry out technological innovation and product optimization, making products more simple and practical, in order to achieve the company's corporate vision of "promoting the development of clean energy infrastructure and win-win with customers".
Thanks to the exhibitors, thank you for supporting Weeyu customers!
---
Post time: Dec-06-2021