134th Canton Fair: A Grand Showcase of Innovation and Opportunity
Guangzhou, China – The 134th China Import and Export Fair, famously known as the Canton Fair, is set to be a spectacular event taking place from October 15th to 19th, 2023. This remarkable trade fair, sponsored by the Ministry of Commerce and the People's Government of Guangdong Province, and hosted by the China Foreign Trade Center, promises to be a beacon of innovation, with Injet New Energy taking center stage at booth 8.1E44 in Area A and booth 15.3F05 in Area C.
Injet New Energy Unveils Cutting-Edge Solutions
Injet New Energy is poised to deliver cutting-edge product application solutions tailored to meet the diverse needs of the market. At the heart of their showcase are advancements in new energy solutions, setting the stage for a sustainable future.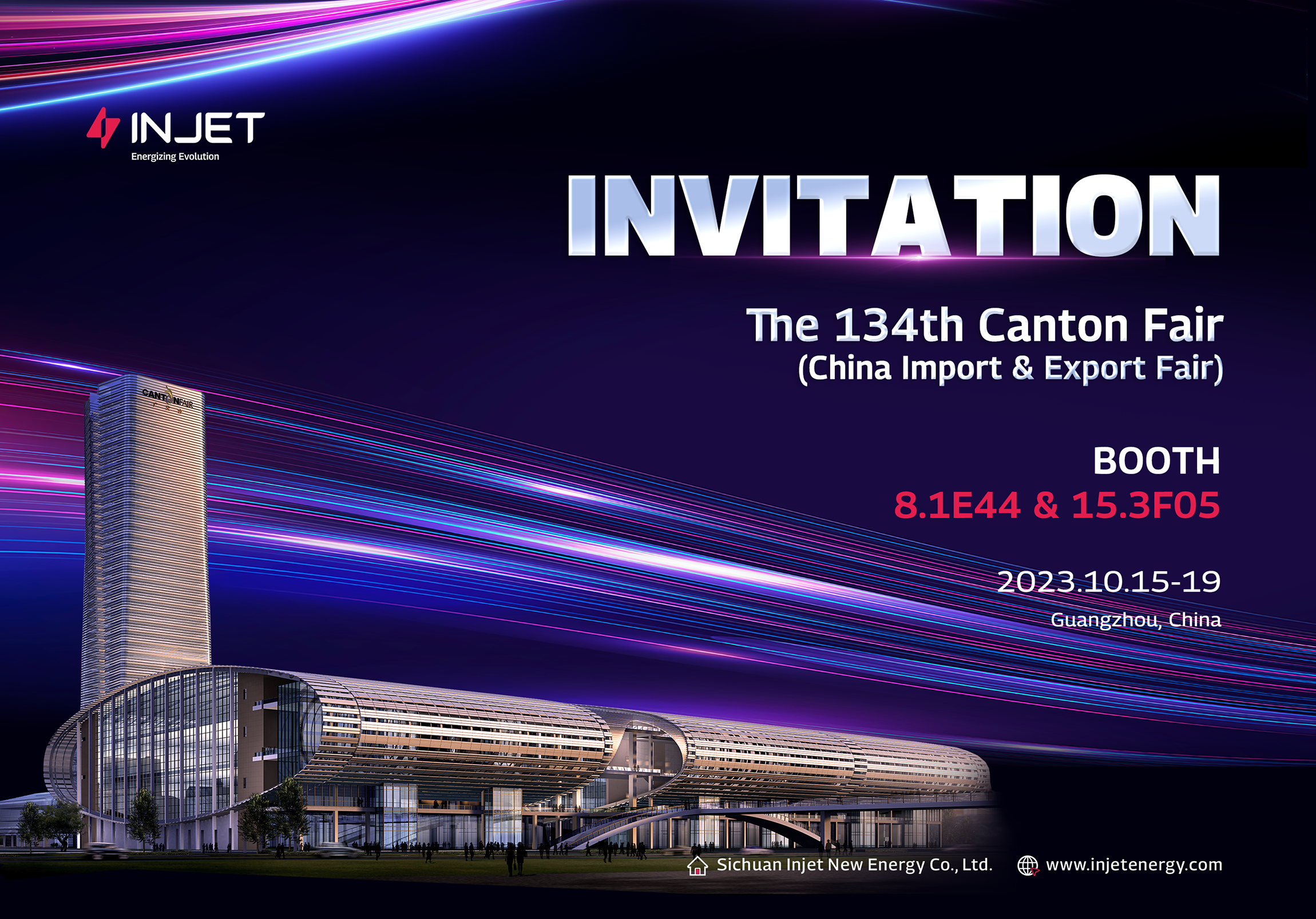 Expansion and Enrichment
This edition of the Canton Fair has expanded both in size and scope, with an additional 50,000 square meters of exhibition space, totaling 55 exhibition areas. Notable themes include new energy vehicles, smart travel, new materials, and chemical products. To foster knowledge exchange, the Canton Fair will host two professional forums on green trade and trade digitalization, as well as five industry forums covering electronic home appliances and medical equipment. Moreover, attendees can look forward to more than 10 "Trade Bridge" trade promotion activities.
Quality and Quantity Unite
This year's Canton Fair boasts a remarkable lineup of exhibitors. Over 4,900 companies are making their debut appearance, including approximately 4,600 esteemed enterprises, earning titles such as "little giants" and national high-tech enterprises. The exhibit offerings have been meticulously curated, featuring over 200 new product debuts and an impressive 680,000 new items. Among these, 100,000 are high-tech, high-value-added innovations, prominently featuring new energy and industrial automation.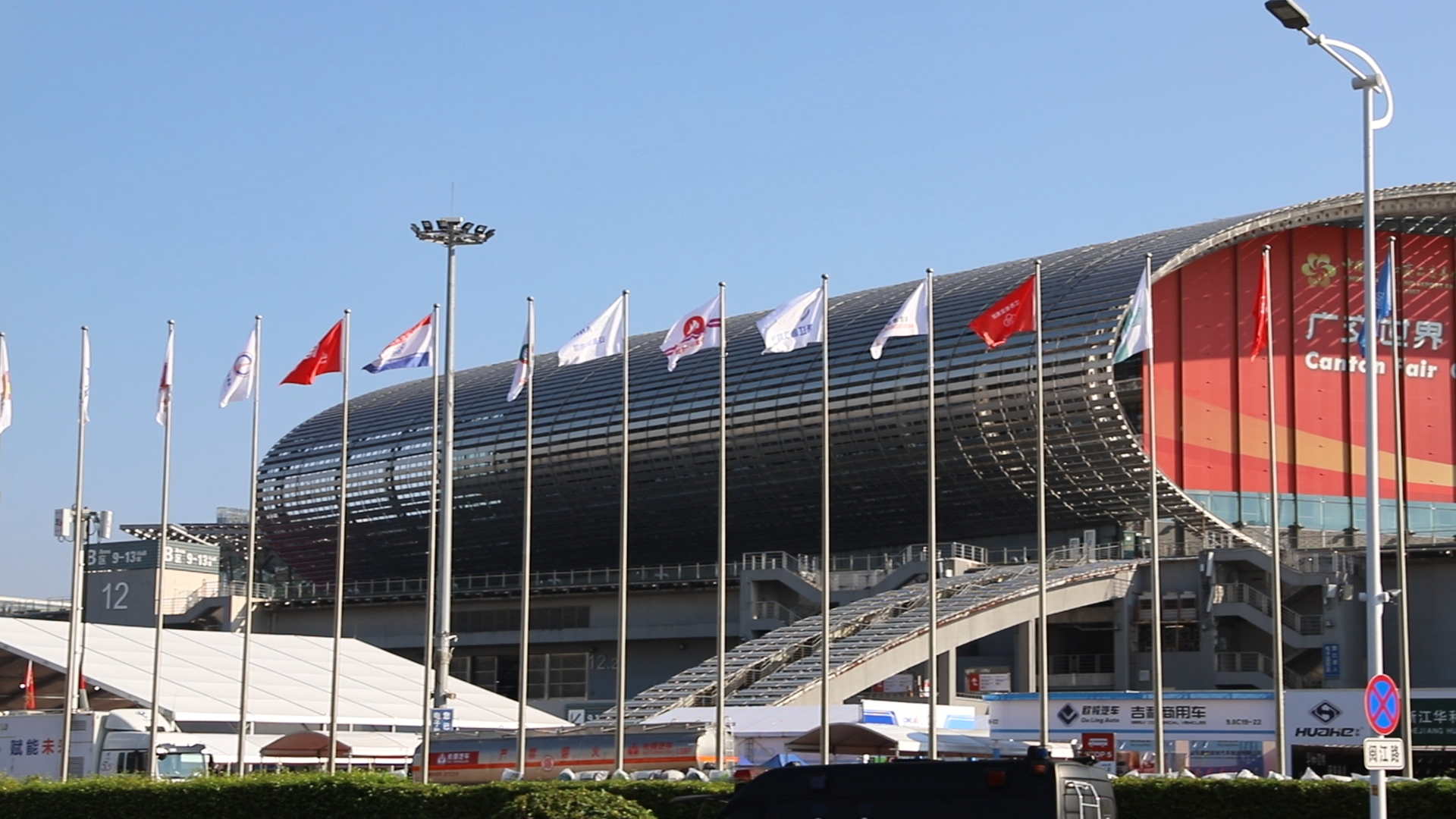 (The China Import and Export Fair exhibition hall)
Global Enthusiasm and Participation
Anticipation for the Canton Fair has reached global proportions, as reflected in the robust pre-registration figures. A remarkable increase of 23.5% in pre-registrations compared to the previous edition was recorded as of September 27. Buyers from 215 countries and regions have eagerly signed up, with over 100 leading multinational corporations confirming their attendance. The widespread international presence promises to bolster industry confidence, facilitate networking opportunities, secure orders, expand international market reach, and contribute to the optimization of foreign trade structures.
Mr. Chu Shijia, Director of the China Foreign Trade Center, commented, "The 134th Canton Fair is poised to welcome a significantly larger number of attendees than the 133rd edition. This surge in overseas buyer interest is a testament to the global appeal of the Canton Fair."

(Injet New Energy product line)
Join Us at Booth 8.1E44 and 15.3F05
In the midst of this exciting event, Injet New Energy extends a warm invitation to domestic and international entrepreneurs, friends, and industry enthusiasts to visit their booths at 8.1E44 in Area A and 15.3F05 in Area C. Engage in discussions that will shape the future of the new energy industry.
The 134th Canton Fair promises to be a remarkable confluence of innovation, opportunity, and global collaboration. Make sure to mark your calendars from October 15th to 19th, 2023, and be a part of this transformative event.
For more information and registration, please visit the official Canton Fair website at www.cantonfair.org.cn/en-US
Business Consulting, please contact: www.injetenergy.com/contact-us/
---
Post time: Oct-09-2023